Girls' Retreat - Talitha Koum
We are excited to offer an all girls retreat on October 13 -14 at Camp Abbey in Covington, La. The retreat is open to all junior and senior girls. Space is limited, so register here today!
The goal of the retreat is to encourage the young ladies on our campus to grow in their spiritual lives, to build community among one another and to develop a deeper understanding of their own inherent dignity and value.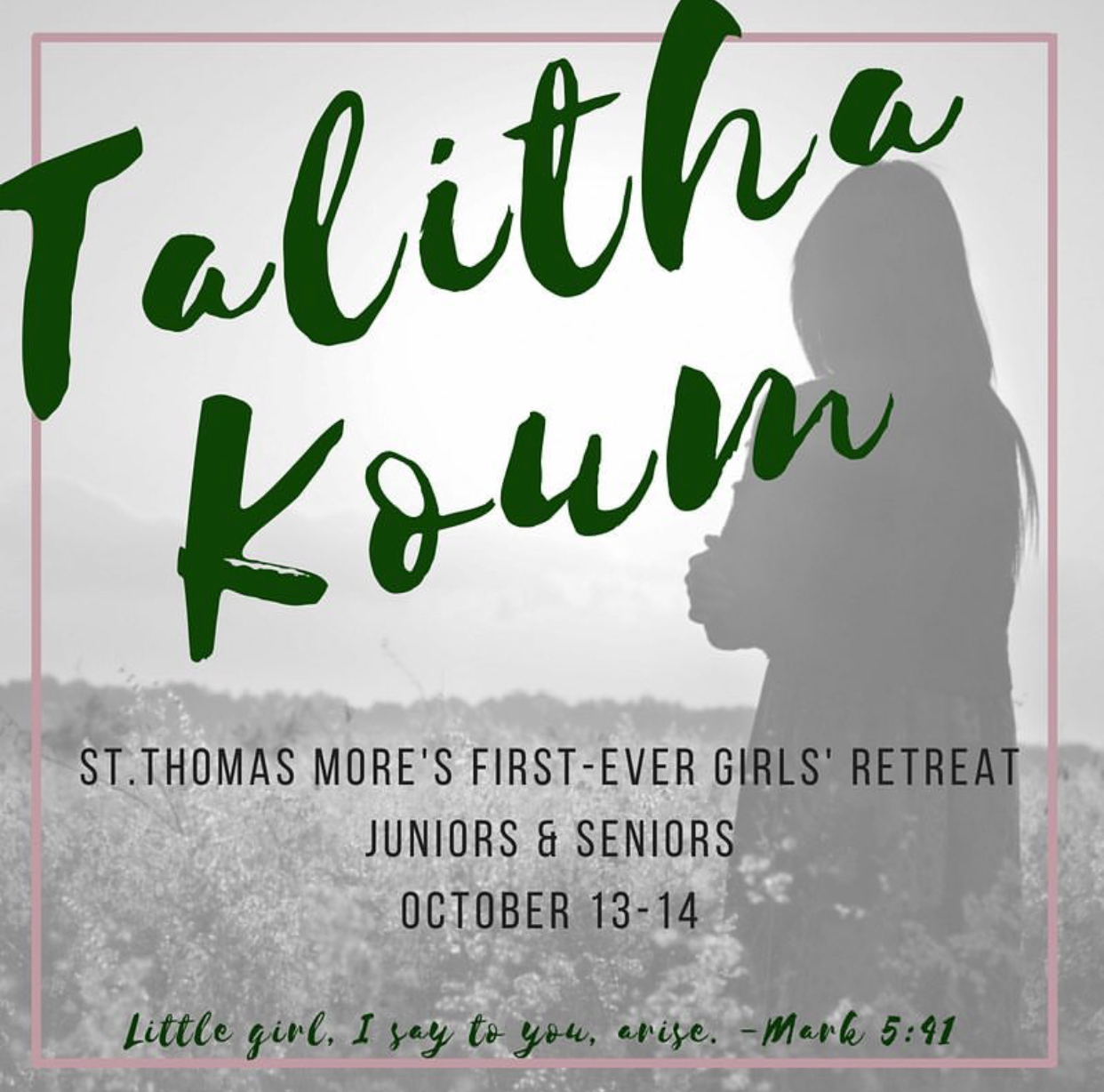 Hollis Conway to Speak at FCA Huddle
All student athletes are invited to FCA Huddle on Friday, August 31 at 7 am.  We are honored to have two time Olympic medalist Hollis Conway as the guest speaker. Donuts will be served!
Parent University
All parents are invited to enroll in PARENT UNIVERSITY, an information session on instructional technology in the classroom. Manage the mysteries of Moodle, become one with OneNote, probe the gradebook at Plus Portals, discover the benefits of DyKnow, ask questions and get straight answers.
Parent University will be held Thursday, September 11, from 6 - 8 pm in the STM library and Thursday, September 20, from 9:45 - 11:45 am in the boardroom. Space is limited, so please sign up today.  
CANstruction
STM is continuing its school wide service project through CANstruction.  Each homeroom participates by building a structure out of cans or dry goods.  With a theme of  "Home Sweet Home: STM feeds Acadiana", our goal is to collect 20,000 canned goods.  Prizes will be awarded for most number of cans, best use of label, tallest structure, most creative within the theme and most cans within the structure.  Judging takes place on Friday, September 14, so keep those cans rolling in!!
Cougar Closet
Cougar Closet is open every Tuesday, Thursday, and Friday during lunch hours. All students, parents, and friends are invited to come and shop!  During Back to School Night on September 6, Cougar Closet will be open one hour before and one hour after.
Senior Final Exam Exemption Clarification
There has been a clarification in the student handbook on page 34 under "Final Exam Exemption Privilege." Please pay special attention to item number three - In order for a senior to be exempt from the final exam, he/she can have no more than 16 absences in the course. This includes the total of both excused and unexcused absences.
Counseling TidBits
A hot topic within homes and parent circles today is how to educate and monitor appropriate smart phone use and technology for our children. It's important to remember that it starts at home; but, we are all in this together. Let's take the time to step back and reflect on the example we, as parents, are providing for our own children. Am I putting my phone down at home? Am I distracted by my device when I am with my child? Here are some simple, day-to-day steps to consider:
Having a designated area to place all cell phones at night or switching to Do Not Disturb after a set time.

Keeping sacred dinner time by engaging in face-to-face conversation.

Being open with your child about the possible dangers and distortions within social media.

Giving yourself permission to monitor your child's cell phone activity.
The following article also provides helpful insights and points of interest:
https://www.commonsensemedia.org/cell-phone-parenting/my-kid-seems-addicted-to-her-phone-what-do-i-do
Open House
STM Open House is Thursday, October 11, from 5 - 7 p.m. for all prospective students. If you know any 7th and/or 8th grade student from a non-feeder school, public or private, that may be interested in attending St. Thomas More and would like to attend open house, please click here to complete the STM Open House Invitation form.
Power Mondays
Power Mondays are scheduled once a month for faculty department meetings.  On these days, classes are held from 9:30 am - 2:34 pm.  This may be a good time to schedule early morning doctor or dental appointments.  Power Mondays are on September 10, October 8, November 12, January 14, February 11, March 18, and April 8.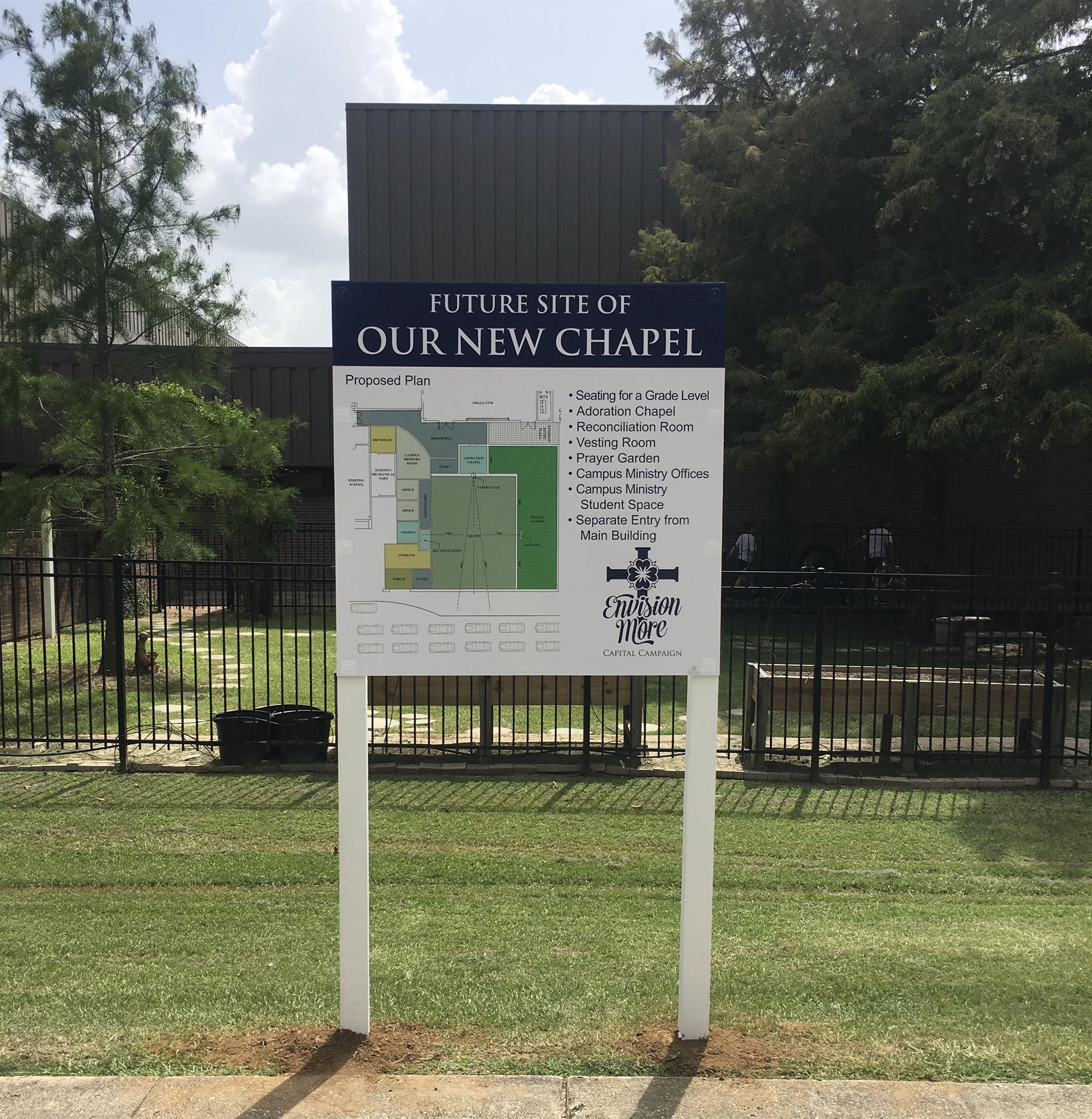 Envision More
As we continue to create awareness about our Capital Campaign, Envision More, we encourage you to check out the areas around campus where the Chapel, Creative Arts & Community Center and Athletic & Fitness Center will be built.  Look for these "Future Site of..." signs.
For more information on Envision More, please visit www.stmcougars.net/envisionmore.
Aug. 28 - March for Life Orientation Mtg | 6 pm Chapel
Aug. 28 - Cross Country parent mtg | 6:30 pm Room 808
Aug. 30 - Mass | 8:15 am
Sept. 3 - Labor Day - No School
Sept. 6 - Back to School Night | 6 pm
Sept. 9 - Grandparent's Mass | 10:30 am | Click here to RSVP your plans to attend

Sept. 13 - Parents for Light | 6 pm STM Cafe