Envision More - Chapel
We are excited to announce that eight of the 14 Stations of the Cross in the future Chapel have been reserved with naming opportunities. If you've been thinking about this naming opportunity or any other opportunities, please contact our Advancement Director, Anne Pitre. Please visit our Envision More webpage for a listing of all naming opportunities. 
We are so grateful to those who have contributed to our Envision More Capital Campaign. Please help our vision become a reality by making your 3 - 5 year pledge today!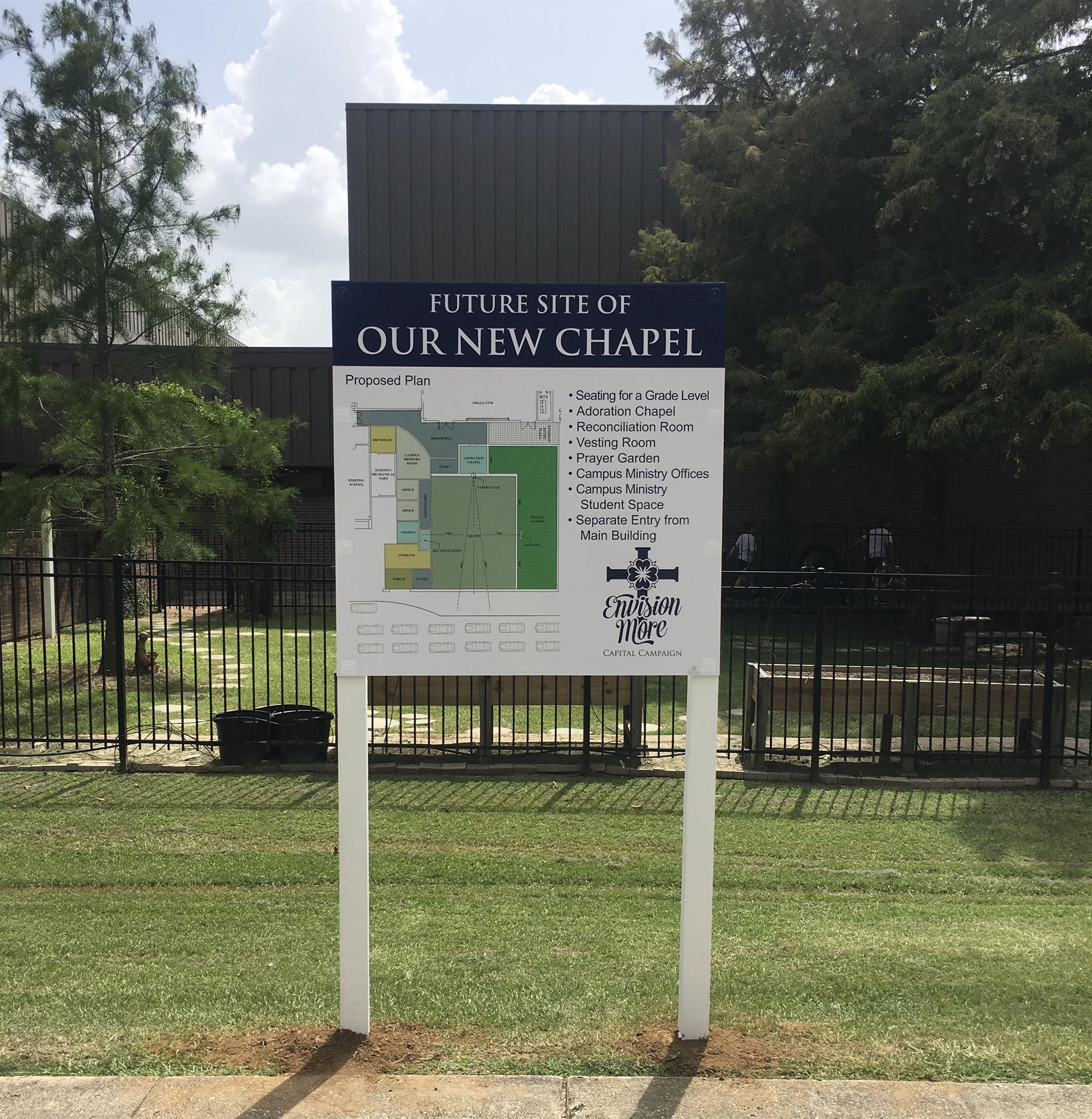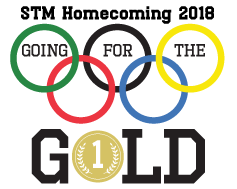 Dress Days:
Monday: Class t-shirt and jeans
Tuesday: Track Suit Tuesday (or sweats)
Wednesday: Red, white AND blue
Thursday: Gold, bronze, and silver day
Friday: Homecoming t-shirt with mass bottoms
Tickets for the dance will be sold on Tuesday during both lunches for $5/person or $10/couple.
See schedule for Mass, Pep Rally and football game in upcoming events section!
Homecoming Pictures
If you would like to pre-pay for your student's posed Homecoming pictures with Jay Faugot Photography, please click here.  
Homecoming Attire for Boys
Please note that boys do not have to wear a suit or jacket to the dance. A dress shirt, necktie and dress pants are acceptable.  
Boys and Girls Tennis Tryouts
Monday, Oct 22, Tuesday, Oct 23, Wednesday, Oct 24: 3pm-4:30pm, rain or shine at Cougar Courts. Attendance all 3 days is required for team eligibility. Those with fall sport conflicts or questions should email Coach Sibille at jennifer.sibille@stmcougars.net. 
Spring Musical Auditions - The Addams Family
Auditions for this year's Spring Musical begin tomorrow, Monday Oct. 22. Please email Mrs. Broussard, megan.broussard@stmcougars.net if you still need to pick up your audition form or if more information is needed. All are welcome, with or without experience!
Counseling TidBits
This week at STM, students were given the opportunity to hear from the following two speakers:
Matt Fradd, a Catholic speaker on Pornography, Sexual Purity and Chastity, presented his talk, "Porn: The 7 Myths Exposed," to the entire student population on Tuesday morning.  For more information on how pornography affects the brain, relationships, and society, please click here.
Yvette Quantz, a local registered dietitian and nutritionist consultant, spoke with our female student population through PE courses and at lunch on nutrition and healthy lifestyle. As an Eat Fit Acadiana Registered Dietitian, her emphasis is on "empowering us to live our best lives through fueling our mind and body." For more information on Eat Fit Acadiana please click here.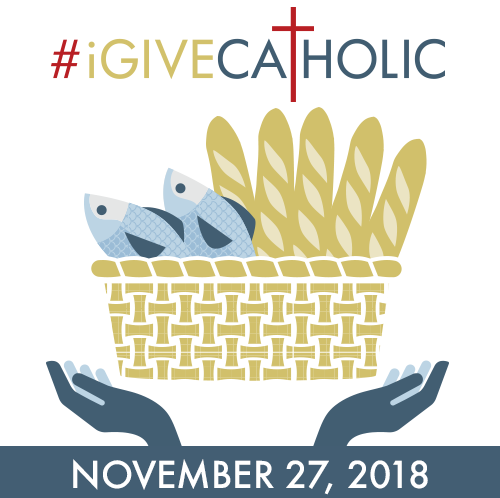 #iGiveCatholic is a one-day online giving event, for the faithful to come together and raise as many charitable dollars as possible for Catholic parishes, schools, and nonprofit ministries on #GivingTuesday, November 27, 2018.
All funds given to St. Thomas More will go towards our capital campaign to create opportunities our students. Watch for more information via our social media accounts. 
The event is endorsed by the Diocese of Lafayette.
Oct. 22 - Tennis Tryouts 3 pm 
Oct. 22 - Musical Auditions 3-5 pm
Oct. 22 - District Marching Band Festival 5 pm | Cajun Field
Oct. 23 - Tennis Tryouts 3 pm
Oct. 23 - Musical Auditions 3-5 pm
Oct. 23 - Volleyball vs Westgate | JV (5:30 pm) V (6:30 pm) - Senior Night

Oct. 24 - Volleyball @ Southside | F/JV 
Oct. 24 - Tennis Tryouts 3 pm
Oct. 24 - Musical Auditions - callbacks
Oct. 24 - Football vs Acadiana | F (5:30 pm) JV (6:30pm)
Oct. 24 - Softball Parent Mtg. 6 pm | Room 808

Oct. 25 - Volleyball | V @ESA Spooktacular Tournament
Oct. 25 - Alumni Football Reunion 5-10pm
Oct. 26 - Homecoming Mass 8:15 am
Oct. 26 - Homecoming Pep Rally 11 am
Oct. 26 - Football vs Carencro 7 pm
Oct. 27 - Volleyball | V @ESA Spooktacular Tournament
Oct. 27 - Alumni Softball Tournament | Youngsville Sports Complex
Oct. 27 - Homecoming Dance 8 pm