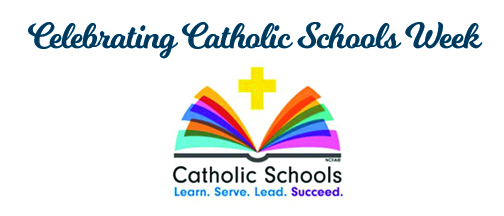 Catholic Schools Week
St. Thomas More celebrates National Catholic Schools this week. The annual celebration focuses on the value Catholic education provides to young people, our church, our communities, and our nation. This week's Mass is scheduled for Thursday, January 30 and we will recognize our Faculty, Student and Supporters of the Year.
Senior Yearbook Portraits
Seniors are scheduled to take yearbook pictures with Jay Faugot Photography on Thursday, January 30 beginning at 7:30am in the Cougar Den. If you would like to select your students image for yearbook and see the proofs, the cost is $15. Mr. Faugot accepts cash & checks or you may order online here.
Counseling TidBits
In light of Respect Life month, let us reflect on how we can instill kindness in our children. Sometimes our society may see kindness as a weakness, but this fruit of the Spirit is at the center of raising children to respect the dignity of each person. For great tips on how parents can model kindness for our children, check out this article from Child Mind Institute.
College Counseling
Please send ALL scholarship offers (even if your student is not accepting them) to Dr. Fruge' for the graduation program. Please do NOT email them. Your student may drop off the paperwork at the Counseling Department. Remember it must have a monetary value attached to the award.
Year End Tax Statements from FACTS
Parents are able to print a year end summary of all payments processed through FACTS to be used when completing your Louisiana tax return. A printable payment summary is available on the blue "View Payment Summary" button of your FACTS account. Please visit their website or contact FACTS customer service at 1-866-441-4637.