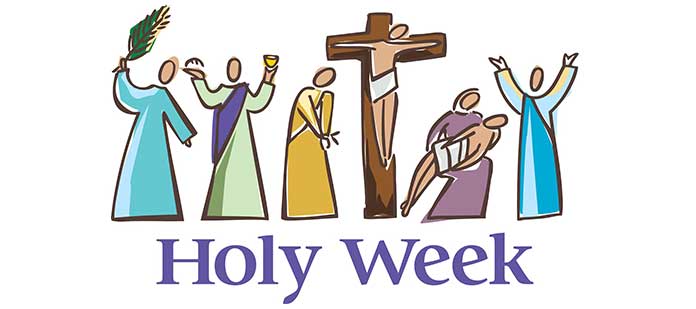 Happy Palm Sunday everyone! Monday and Tuesday should be used as catch-up days for learning and we hope you spend quality time with your family Wednesday - Easter Sunday.
Message from School Nurse, Amanda Faucheux
We cannot stress to you enough how vitally important it is to get your children to adhere to the social distancing and shelter in place guidelines that have been mandated. I know many young people are not at high risk of becoming critically ill or even symptomatic, but they are capable of carrying and transmitting COVID-19 to someone who could become seriously ill and possibly not survive. Yes, it is hard for them because this is the prime socializing age for teenagers and young adults, but it is so crucial that we all do our part to flatten the curve and get our community back on track.
Below are some good articles that represent how easily and quickly COVID-19 can spread. Please tell your children I miss them and I hope you are all staying safe!
Graduation Announcement Distribution
Graduation announcements have arrived from the Grad Shoppe. An email was sent to all seniors and their parents with the details for pickup on Tuesday, April 7th at St. Thomas More. Please review this email for pick up instructions and remember that the announcements must be paid for before pickup.
College Counseling
There will be a Virtual College Fair for our students on Monday, April 6 or Tuesday, April 7. Click here for details and to REGISTER! This event is a great opportunity for students to connect with and learn about colleges and universities!

The deadline for scholarship submission is April 8 at 3:00 pm. Scholarships can be emailed to Cheryl Fruge at cheryl.fruge@stmcougars.net.
Seniors who have questions for Colleges/Universities, go to the Class of 2020 Moodle page for contact information. If you have not been admitted to a college, you can also reach out to them with questions.
Financial Aid/Work Study Program
Applications will open on the FACTS system on April 1 for the 2020 - 2021 school year. You can access the application by going to your FACTS account and opening the Grant & Aid tab at the top. Tax returns or available tax wage forms are required to be submitted to FACTS in order for your application to be considered complete. The applications close on April 15th. Families are notified of grant awards in early May. Contact mary.werther@stmcougars.net if you have any questions.
Driver Education Registration
A state-certified Driver Education course is offered to anyone who is 15 years of age before August 1, 2020. The classroom phase (30 hours) will be held on May 30, June 1, 2, 3 followed by the driving phase (8 hrs). You will be notified at a later date whether the class will be held at school or virtually. Click here for more information and to register.
Yearbook
As part of the Yearbook class, our students sell and design ads for the publication. Please help us out by purchasing your senior's yearbook ad today! Click here to download more information.
Campus Hours - As a reminder, our campus is CLOSED from the hours of 4:00pm - 6:45am Monday through Friday. If your child is on campus during these hours or on Saturday, they must be under the supervision of a teacher, coach or moderator. The campus, including outside facilities, is CLOSED on Sundays. There should be no student on campus as there will be no activities held.